EASY access to cars on the black market is leaving Dublin's inner city plagued with increasing joyriding incidents, according to Labour TD Dr Mary Upton.

Dr Upton believes the high rate of National Car Test (NCT) failures in the south inner city are fuelling the joyriding crisis in Dublin.

"The plague of joyriding continues unabated in many parts of Dublin. In fact it has escalated in recent months because of the ease with which people can access cars on the black market," she said. "Irresponsible people, knowing that their car may not pass the National Car Test are leaving them 'available' to be stolen or indeed going as far as offering a financial incentive to have them taken."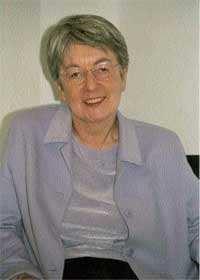 Dr Upton: NCT failures are fuelling joy riding crisis
The South Central Deputy concluded that young people were being encouraged to take the cars and drive them, without care for their own safety or that of others.
"Clearly the policy of car testing was not thought through when the NCT was introduced. The outcome now is that stolen cars are freely available, are being driven recklessly, and are then abandoned and burned out."
For several years, the joyriding problem has plagued the Liberties area. Last October, a car occupied by three teenagers crashed at high speed into a Garda car, injuring all occupants of both cars in the Tenters area, near Donore Avenue.
Earlier this year, Dr Upton's Labour colleague Mr Tommy Broughan asked for a comprehensive programme of measures to control and end car-related crime to be implemented. He has also asked repeatedly for multi-agency task forces to tackle joyriding, similar to the drugs task forces. A lack of youth facilities in many areas hardest hit by these young joyriders has been cited as a major contributing factor to the problem. Dr Upton is calling for resources to fund better education facilities in disadvantaged areas; more youth and community centres, motor courses to encourage offenders to move away from car crime, local estate management of the joy riding problem and additional help for hard-pressed Gardaí.
In April, the Labour Party Bill called for the prosecution of anyone who supplies or offers to supply a vehicle to an underage driver. "Car owners and car dealers must act responsibly and must ensure that their older vehicles are lawfully disposed of," said Dr Upton.
"There is a responsibility on the motor industry, vehicle manufacturers and car retailers to ensure the safe disposal and scrappage of their products."