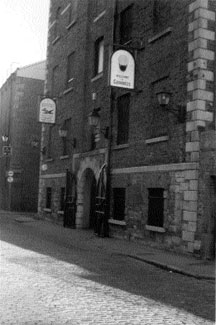 By Aoife Stokes
THE development of the new digital district in the Liberties will be shaped by the contributions of local people.
Over the coming week all households and businesses in the area will receive a leaflet with a number of questions and a freepost response option. Meetings are already underway with local groups of which over 100 have been identified.
Describing the Digital Hub as a "huge opportunity for the area", Mr Mark Garrett, a member of the executive services team for the development, explains that because the planning of the district is in such early stages there is a chance for local people to influence the development. "We're giving people an opportunity to shape what happens there."
The leaflet will include questions that aim to determine what employment, training and learning opportunities people would like to see.
Mr Garrett explains the development will be approached with sensitivity, taking into account any particular buildings or open spaces that local people feel are of significance. Describing the area as a hugely historical place with great cultural significance he says, "we want to make sure that local people are part of the process". There are, however, some difficulties in answering very specific queries regarding the development as the plans are in such an early stage and all contributions will be taken into account in shaping the final product.
The team is also concerned with determining how people feel that information would be best communicated to them, whether through leaflets, local papers, community groups or the internet, taking into account the most accessible means. "We'll be asking these questions, knocking on people's doors and talking to traders to make it as wide as possible."
Any queries can be directed to Mark Garrett on 086 6002306